Comprehensive Probate Services & Trust Administration Livonia, MI
---
The probate and trust administration processes can be incredibly difficult to navigate if you have never encountered them before. If you represent a person who has recently passed away, the attorneys at Creighton, McLean & Shea, PLC are here to help you navigate the entire process, from fulfilling your legal duties to filing the correct paperwork. We're ready to support you and fight, if necessary, to help you resolve any contested will disputes or other forms of litigation.
Settling an Estate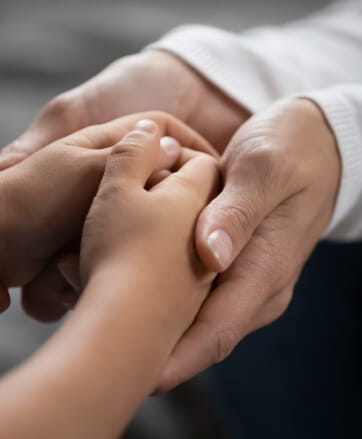 We understand that losing a loved one is already an emotional time, and having to settle that person's legal and financial matters only makes things more difficult. At Creighton, McLean & Shea, our goal is to support you through this complex process, providing you with clear, actionable, and sound guidance throughout the entire administration process. Whether you intend to take an active role in settling the estate or are feeling overwhelmed, we can provide as much or as little guidance as you need.
In the event of a dispute, contest, or challenge to your loved one's will or trust, we can provide aggressive representation on your behalf. We have extensive knowledge of Michigan's probate court rules and a categorical understanding of the probate process. No matter how complex or sensitive the details of the case may be, we'll be there to protect our clients' rights and property.
Probate & Trust Administration FAQs
What is Probate, and How Does It Work?
Probate is the court-supervised process of settling an estate after someone passes away, including verifying their assets and distributing them fairly. As trusted probate lawyers of southeastern Michigan, we are equipped to represent you in any probate-related matters, including:
Gathering and distributing estate assets
Settling the debts of the estate
Handling all court proceedings
Resolving contested will disputes and other litigation
What Are My Duties As a Trustee?
If you have been named the trustee of someone's estate, you are responsible for carrying out the terms of the trust. These will vary depending on the arrangement, but generally, they include:
Taking inventory of all trust assets
Managing and distributing assets to named beneficiaries
Paying taxes on the estate
Settling outstanding debts to creditors
At Creighton, McLean & Shea, PLC, we can assist you in all trust administration duties. Call us today to discuss the details of your case.
Does an Estate Have to Go Through Probate in Michigan?
In Michigan, wills typically must go through probate when the person owns property or assets under their name alone, though there are some exceptions. Assets held in a trust, life insurance policies and retirement accounts with named beneficiaries, and property jointly owned with another individual typically don't need to go through the probate process. If you aren't sure, call the attorneys at Creighton, McLean, and Shea for thorough, expert counsel on these matters.