Comprehensive Probate Services & Trust Administration Livonia, MI
---
At Creighton, McLean & Shea, PLC, we take pride in providing professional attorney estate probate services in Livonia, MI, to assist you in navigating the challenging probate and trust administration processes. If you find yourself in the unfamiliar territory of handling the affairs of someone who has recently passed away, our experienced estate probate attorneys are here to guide you through every step of the process. From understanding and fulfilling your legal duties to ensuring the accurate filing of the necessary paperwork, we offer unwavering support.
Our expertise encompasses various essential aspects, such as trust assets, beneficiaries, retirement accounts, and investment accounts. In unfortunate cases of contested will disputes or other litigation matters, rest assured that we are prepared to vigorously defend your rights and work towards a resolution. As our valued clients, you can rely on our compassionate assistance and comprehensive solutions during this difficult time. Whether you are a beneficiary, trustee, or anyone involved in the process, our dedicated legal team is here to help you every step of the way.
Estate Settlement Services in Livonia, MI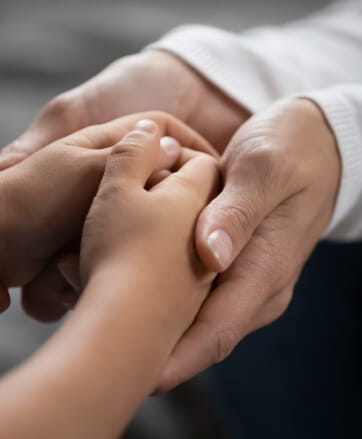 Losing a loved one is a deeply emotional time, and dealing with the legal and financial aspects of their estate can add further complexity to the situation. At Creighton, McLean & Shea, we are dedicated to providing unwavering support throughout the entire administration process. Our goal is to offer clear, actionable, and sound guidance, recognizing that each individual may require varying levels of assistance.
Whether you wish to actively participate in settling the estate or feel overwhelmed by the process, we are here to cater to your needs. Our team has extensive knowledge of Michigan's probate court rules and a comprehensive understanding of the probate process, ensuring that your rights and property are protected.
Additionally, we can assist you with estate taxes, paying off debts, and addressing any disputes, contests, or challenges related to your loved one's will or trust. No matter how complex or sensitive the situation may be, you can rely on our experienced representation to advocate on your behalf. Trust us to navigate the complexities of estate settlement, so you can focus on honoring the memory of your loved one.
Estate Probate & Trust Administration FAQs
What is Probate, and How Does It Work?
Probate is the legal procedure for settling the estate of a deceased individual, encompassing tasks such as asset collection, debt settlement, and distribution of remaining assets to heirs or beneficiaries. In Michigan, probate is a court-supervised process that may become necessary upon a person's passing. The probate process can be complex, time-consuming, and emotionally taxing.
The probate process in Michigan follows these steps:
Filing a petition with the court to initiate probate.
Sending out notices to heirs and creditors.
The executor takes stock of the estate's assets and creates a comprehensive list.
The executor's responsibilities extend to filing any tax returns, clearing outstanding taxes, and settling debts.
Once all financial obligations are met, the executor distributes the remaining assets among the rightful recipients
Seeking the assistance of an experienced probate and estate administration lawyer can greatly streamline and optimize the entire process, even if formal proceedings are unnecessary. This ensures efficiency and cost-effectiveness throughout the probate proceedings.
What Are My Duties As a Trustee?
As per the Michigan Trust Code, when a person accepts a trusteeship, they are required to manage the trust diligently and in good faith, adhering to its terms and objectives for the ultimate benefit of the trust beneficiaries. The trustee is also obligated to operate the trust in accordance with the law. Moreover, the trustee has a responsibility to keep the qualified trust beneficiaries adequately informed about the trust's administration, providing them with essential information necessary to safeguard their interests. These will vary depending on the arrangement, but generally, they include:
Taking inventory of all trust assets
Managing and distributing assets to named beneficiaries
Paying taxes on the estate
Settling outstanding debts to creditors
At Creighton, McLean & Shea, PLC, we can assist you in all trust administration duties. Call us today to discuss the details of your case.
Does an Estate Have to Go Through Probate in Michigan?
In Michigan, state statute mandates probate for the majority of estates. However, certain exceptions exist where the probate process can be largely avoided. For instance, if an estate's value is less than $24,000 after covering funeral expenses and does not include any real estate, it can largely bypass probate proceedings. Michigan also offers a simplified version of probate for estates that meet specific criteria, where the estate's value must be less than $15,000. If you aren't sure, call the attorneys at Creighton, McLean, and Shea for thorough, expert counsel on these matters.
What is the Difference between a Trustee & an Executor?
In Michigan, a key distinction between a trustee and an executor lies in their appointment process. A trustee is designated in a trust document, such as a living trust, to oversee the estate of the deceased individual. On the other hand, an executor, also known as a personal representative, is specifically named in a last will and testament.
Another significant difference between an executor and a trustee relates to the settlement process for the estate. Wills and trusts function differently, resulting in slightly distinct procedures that executors and trustees must follow when settling an estate.
The primary responsibility of an executor is to fulfill the provisions outlined in the will. This involves initiating probate, gathering assets, settling debts, and distributing assets to the beneficiaries named in the will. In contrast, a trustee's role centers on managing the assets held within the trust, exercising prudent investment strategies and distributing assets to beneficiaries in accordance with the trust agreement's terms.
How Long Does the Probate Take in Michigan?
Probate is the lawful procedure for resolving the affairs of a deceased individual's estate. In the state of Michigan, probate can occur through either a formal or informal process, contingent upon the estate's complexity and the presence of any disputes. Typically, probate in Michigan lasts a minimum of 5 months, but it may extend further if the estate has federal estate tax obligations or if creditors submit claims.
The probate process commences with the filing of a petition with the county Probate Court. Generally, probate proceedings take around 6 months to a year to conclude. However, in cases where disputes are present, the process can be significantly prolonged.
What Assets are Subject to Probate in Michigan?
In Michigan, assets that are typically subject to probate proceedings encompass the following:
Solely owned and jointly owned property
Business interests
Life insurance values
Retirement accounts
Assets held in trusts, including certain retirement accounts
Conversely, there are assets classified as non-probate assets, which bypass probate and directly pass to the named beneficiaries. These non-probate assets include:
IRAs (Individual Retirement Accounts)
401(k) plans
Life insurance policies
Annuities
Bank accounts owned jointly with rights of survivorship, ensuring a surviving co-owner receives the assets directly.
Furthermore, if the deceased had an interest in a business, the business's governing documents may facilitate the transfer of their interest without involving the court. Additionally, any assets held within a trust by the deceased are likely to avoid probate court involvement.