Family Law & Divorce Attorneys in Livonia
---
With the ever-changing rules that govern family law, you need an experienced and qualified family law attorney to protect your interests. Family law matters are often complex and emotional experiences, but at Creighton, McLean & Shea, PLC we work to make that experience as easy and painless as possible. With our team's guidance, you can trust that your best interests will be represented. We work for our clients' relief and peace of mind by talking you through the process, no matter what kind of case it is, and answering all your questions as they arise.
Ready to Help When You Need It Most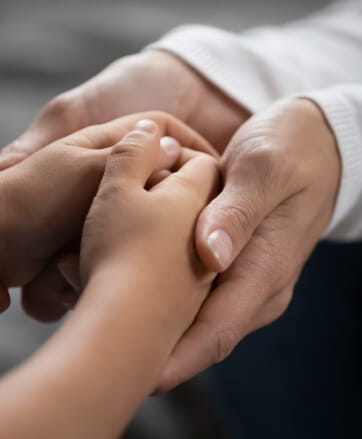 Clients seeking help with family law matters are going through some of the most difficult times of their lives. At Creighton, McLean & Shea, PLC, we are happy to take the burden of legal issues off their shoulders and put them in the best possible position to begin moving forward.
We have extensive experience representing men and women in all aspects of Michigan family law, and this means we are much more proactive in the process of resolving even the most complicated and contentious family law cases. We can help answer your questions and guide you on the dos and don'ts of divorce so that you can relax and keep living your life. We work to bring clarity and relief to child custody cases, and to protect your rights in matters of spousal support or division of property.
Our lawyers are known for resolving complicated family law matters in the most stress-free manner possible. We work hard to achieve positive results for our clients, and to resolve all disputes without needing to go to court. However, our team of skilled litigators knows when proceeding with a formal divorce trial is necessary, and we will readily present your case to a judge to pursue the best possible outcome on your behalf.
Whether you need a divorce attorney, a custody attorney, or a general family law attorney, the legal team at Creighton, McLean & Shea, PLC in Livonia, Michigan is prepared to help.
FAQs
What areas of family law can Creighton, McLean & Shea, PLC help with?
We are prepared to represent you in any family law matter, including:
Divorce, including contested and uncontested matters
Child custody and support
Custody disputes, including child relocations
Spousal support or alimony
Division of property
Domestic violence claims
Prenuptial and postnuptial agreements
Modification and enforcement of orders
Paternity issues
Stepparent adoption
Divorce mediation and collaborative law
Is it possible to modify a child support order?
Yes, it is possible to modify a child support order, and it may even be a regular and necessary part of maintaining the order. The income, needs, and circumstances of either party are subject to change over time, and the order can be adjusted to reflect this. If you are interested in requesting a modification, contact Creighton, McLean & Shea, PLC to discuss your legal needs.
Is mediation necessary before a divorce trial?
Mediation is a popular form of dispute resolution for divorce, custody, and parenting time proceedings, but it is also often required by the court before a divorce matter can proceed to trial. Mediation can serve as an excellent tool for parties to maintain control of the issues they agree on rather than turning rulings over to the courts or Michigan law. Our Creighton, McLean & Shea, PLC attorneys will advocate for the rights of clients during mediation and work to protect them from the emotional and financial stress that can be involved in a formal trial. Call Creighton, McLean & Shea, PLC to discuss your options and learn more about our practice.